To activate the built-in Windows Dictation App on your computer, first go to your Windows Settings: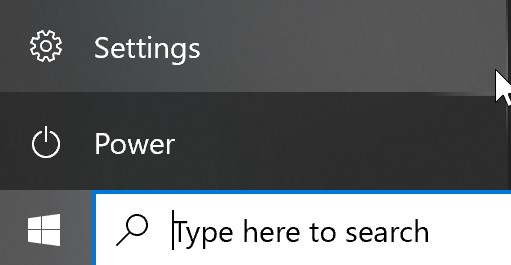 Then the Privacy options, then select the Speech options: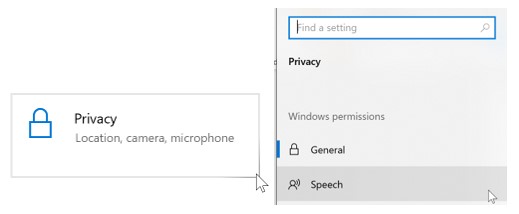 Enable it if it is not, already: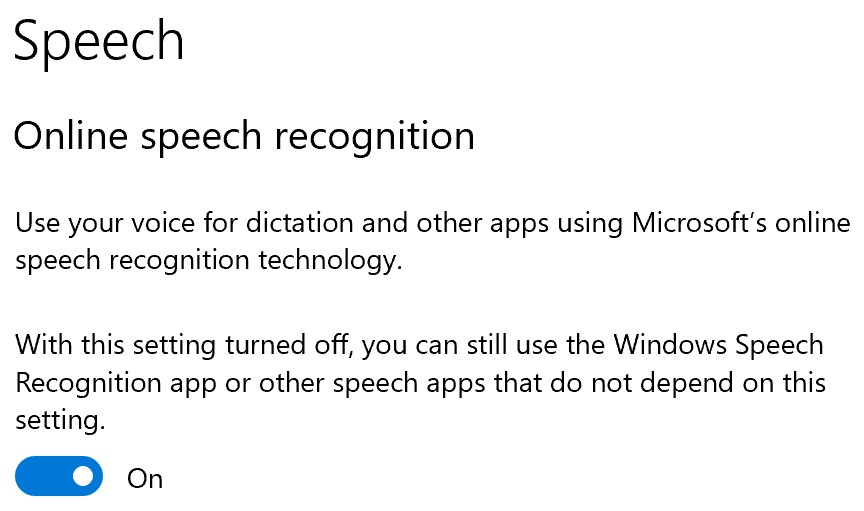 Then to start using it select the Windows ( ) and H keys at the same time.
I am using Windows Dictation to type this out….darn it cat get out of there!
Open a document or a text field in an app or website, then select the Windows and H keys on your keyboard to activate the Dictation app, then your spoken words will be typed out into the document.
You may need to learn little things, or little quirks, with using this app.
You will need to speak out punctuation like saying the word "comma" to add the punctuation, saying the word "period" to add that punctuation to end the sentence, and saying the words "new line" to move your cursor to the next line, among other verbal commands.
Good luck and have fun!
Tech Tip Provided By: Russ Woods, Systems/Network Engineer