Step right up! Don't be shy. Chances are, you've probably already experienced some form of a Technology nightmare before. Just in time for Halloween, CCR Scare Fest presents three horror movies. Brought to you by the Terrible Technology Troubles that we've been solving since 1981.
Lost Data: You're just about to save the document you've been working on all week when your screen suddenly goes dark. You frantically click your mouse, hoping it'll bring your document back to life, but it's too late. It's gone, lost where all data goes. Wait! Is it really lost? Did you save it previously? Do you have a Disaster Recovery Solution?
Find out...if you dare.
Spooky Rating: 8/10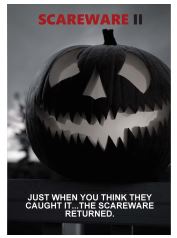 Scareware II: It's right there in the name. It's meant to scare you, and it should. Malware intended to keep you up at night, wondering if you really should have clicked that link you received, threatening and manipulating you until bought their software. It's the pop-up in the corner of your screen that just won't disappear. Just when you think you caught it..the Scareware returned again.
Spooky Rating: 9.5/10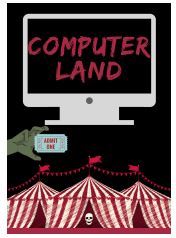 Computer Land: Once you enter, there is no way out. An entrance leading you to your greatest fear...outdated, unreliable and broken computers. A blast from the past. A journey through time. All of the devices we've all left behind. Where do they go? Enter Computer Land to find out.
Spooky Rating: 7.5/10